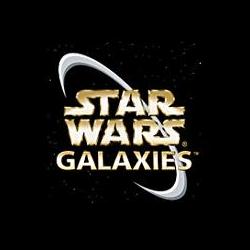 ---
A long time ago, in a far, far away...

STAR WARS GALAXIES Edit
The Emulator Chronicles
Edit

Years after the SWG Community's defeat by the evil and deaf SOE, a rebel group of fans banded together and formed the SWGEmulator.

After fixing out the kinks, they decided to completely revamp the game by wiping TC: Nova, much to the player's despise, but necessary if they were to succeed in thwarting SOE and bringing back peace to the Internet.

Our story begins months after the bold Kyle, one of the leaders of the rebellion, implements his daring new JEDI script...
Soon, Jedi begin to pop up everywhere, some even have lightsabers, and Mahonra has already slayed Darth Vader in his own base...
So, to combat the Jedi threat, the DEVs have created a hunt script which has Boba Fett and a small group of Mandalorians patrol the Galactic Starports in search of the Jedi...

A Taste of the new Star Wars Galaxies is about to be served, as one of the greatest playerhunts of all time begins...